The Archive of Oswaldo Lares 1972-81
"After a concert of Kenyan singer Ogoya Nengo in Berlin in 2015 in a pleasant conversation Guillermo Lares told me about his father, Oswaldo Lares, a studied architect who, in parallel with his professional activity, began to make field recordings of the traditional and indigenous Venezuelan music on from the early 1960's up until today.
His search and fascination for finding the musical roots of his country led Oswaldo Lares to visit the rural villages outside Caracas investigating the many and varied musical cultures of the region and the complex relationship between Venezuelan folk music and its various origins, including the African (música afrodescendiente).
The vast amount of music documents in the form of sound recordings, photographs and videos accompanied by notes, studies and reflections attest to a self- taught work of sound engineer and passionate documentary, making his work today one of the most comprehensive and systematic that ever been carried out by a single person in Venezuela. Oswaldo Lares as ethnomusicologist remained an amateur in the most direct meaning of the word: amare. Whereas most studied ethnomusicologists' travel around the world to explore far away continents and foreign cultures, Oswalo began to devote much of his spare time to the generally overlooked folk traditions that occurred in his neighbourhoods.
Currently Guillermo Lares has started to promote his father's work through the Achivolares Foundation, turning it into a living archive that represents an essential part of Venezuelan musical memory. It is the pleasure and honor of our label TAL to support the invaluable work of Oswaldo and Guillermo Lares with this album."
Stefan Schneider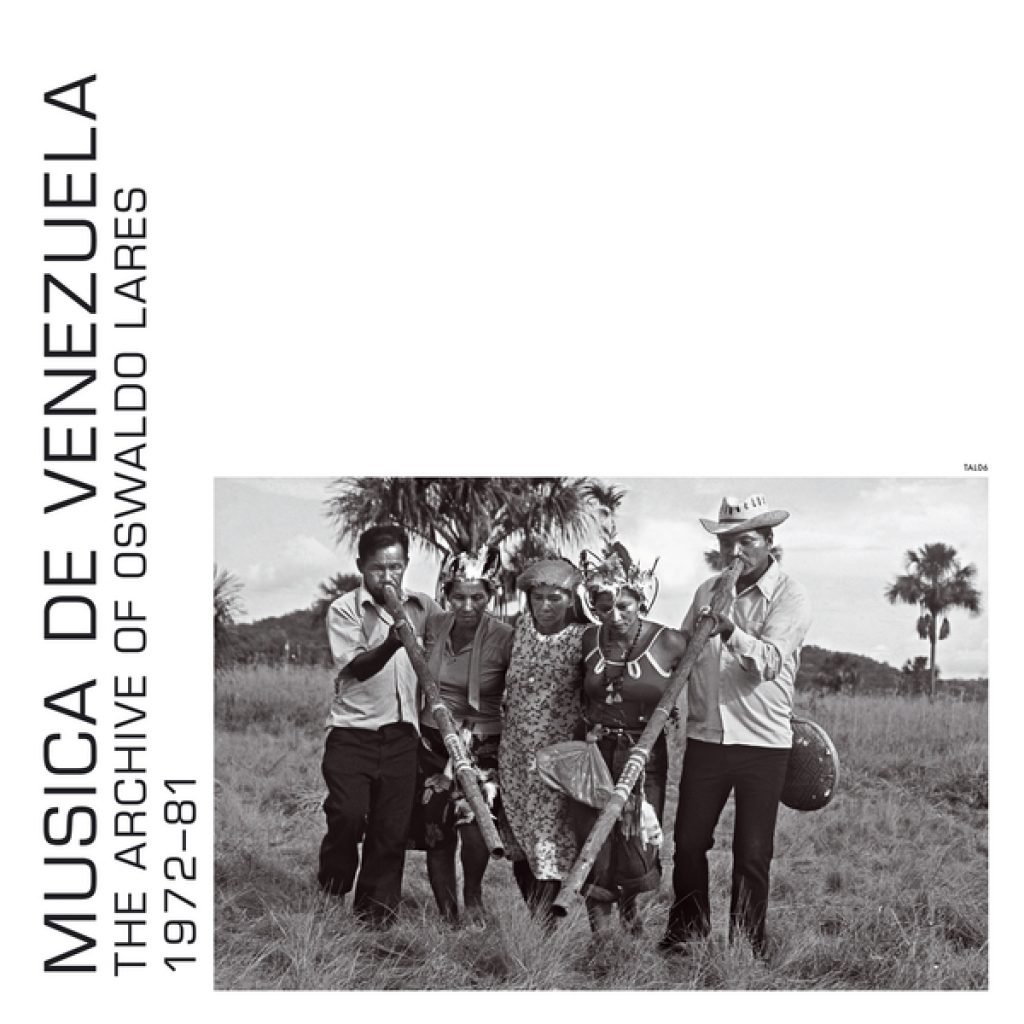 "Transfixing Venezuelan field recordings from the private archive of amateur ethnomusicologist Oswaldo Lares, ranging from completely unique percussive patterns to acapella songs and remarkably electronic-sounding marimba pieces. Must be heard to be believed, 'cos we bet a billion bucks you've never heard any of these before!"
Hear and buy this album at Boomkat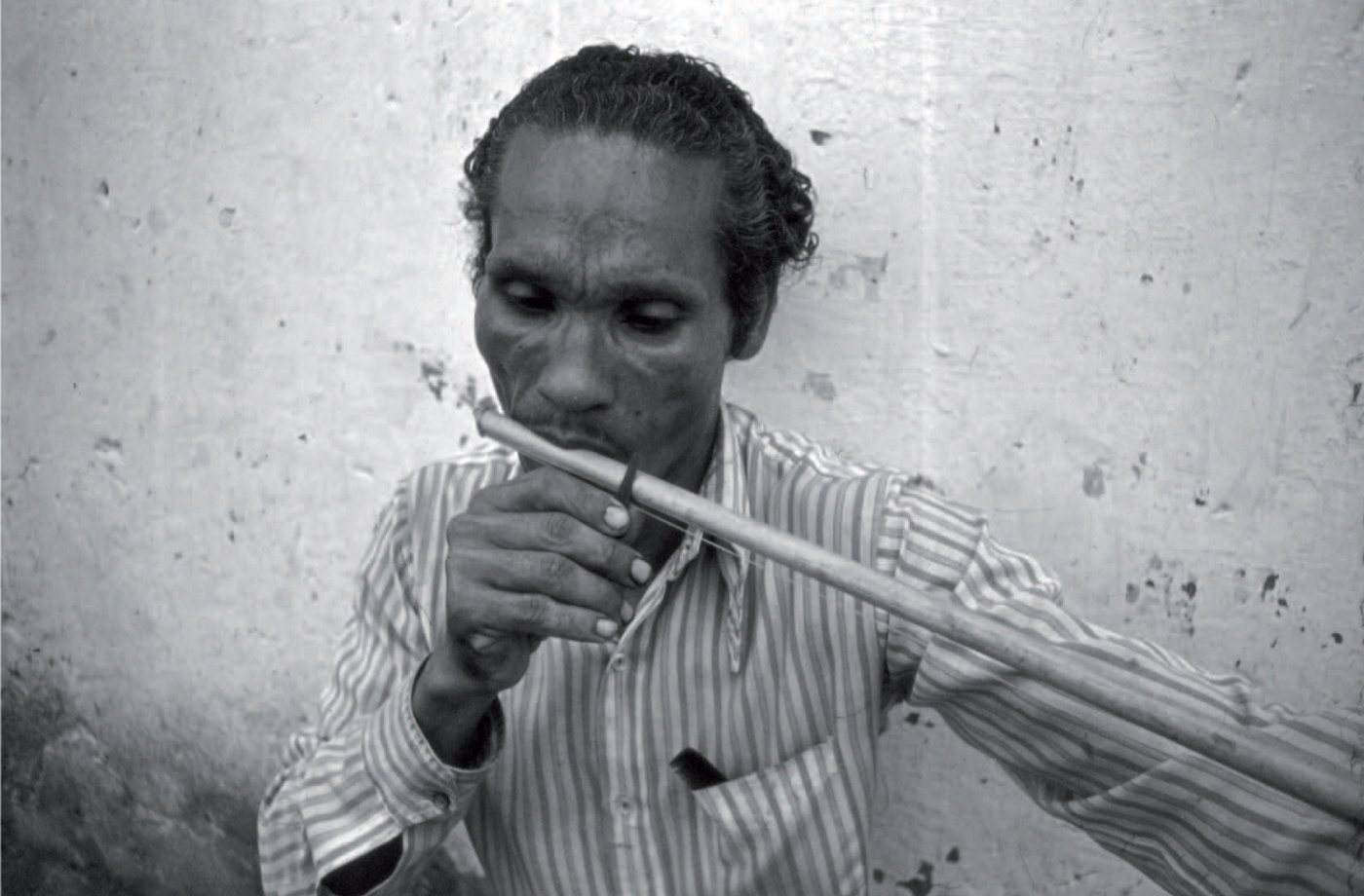 Tracklist
A.
1. Canto de amor Jayeechi. 1974 2. QuiTiplás. 1976
3. Punto Oriental. 1972
4. ruMba calleJera. 1977
5. Percusión con platos. 1980
6. Tamboritas de Fulía. 1980
7. JuJuTa. 1977
8. Tambor de Palma. 1972
B.
9. saludo a san Juan bauTisTa. 1973
10. caMpana de los diablos de chuao. 1974 11. canTo de pilón. 1972
12. Joropo esTribillo. 1972
13. MariMba indígena. 1974
14. carrizos con baile. 1977
15. TaMbor de los diablos de yare. 1976
16. canTo yekuana. 1977
All recordings by Oswaldo Lares.
Compiled by Stefan Schneider.
Mastering and Restauration by Detlef Funder, Paraschall, Düsseldorf 2017
Artwork by Christa Marek.
Images by Oswaldo Lares.
Supported by Goethe Institut Munich and Goethe Institut Caracas.
Record comes with a free download code.

TAL06
www.talmusic.com
All rights reserved.
(C)&(P) 2017
¿Quieres ayudarnos?
Si tienes dudas, sugerencias o quieres aportar a nuestro proyecto por favor escríbenos un correo a archivolares@gmail.com